Making your dreams happen
Okay so you're engaged. Now what? EMevents is here to take all your feels and inspirations and build off them to create an everlasting wedding beyond your expectations. With a vast expertise in event planning and design the team at EMevents takes pride in creating memories that will stay with you and yours for years to come.
"It's all in the details!" is something we take seriously at EMevents. From the look, menu selection, logistics and budget, we're here to help you successfully manage it all and elevate any vision you have. We embrace a personal connection with our clients to make sure they have a stress-free wedding day.
FIND OUT MORE
Your wedding wish is our command
Being in the industry for 8 years, EMevents has built trusted relationships with a wide array of vendors in the city. We pay close attention to your wants and desires from the get-go and have the know-how to create the perfect team of suppliers to make sure your day is seamless and beautiful.
VIEW WEDDING GALLERY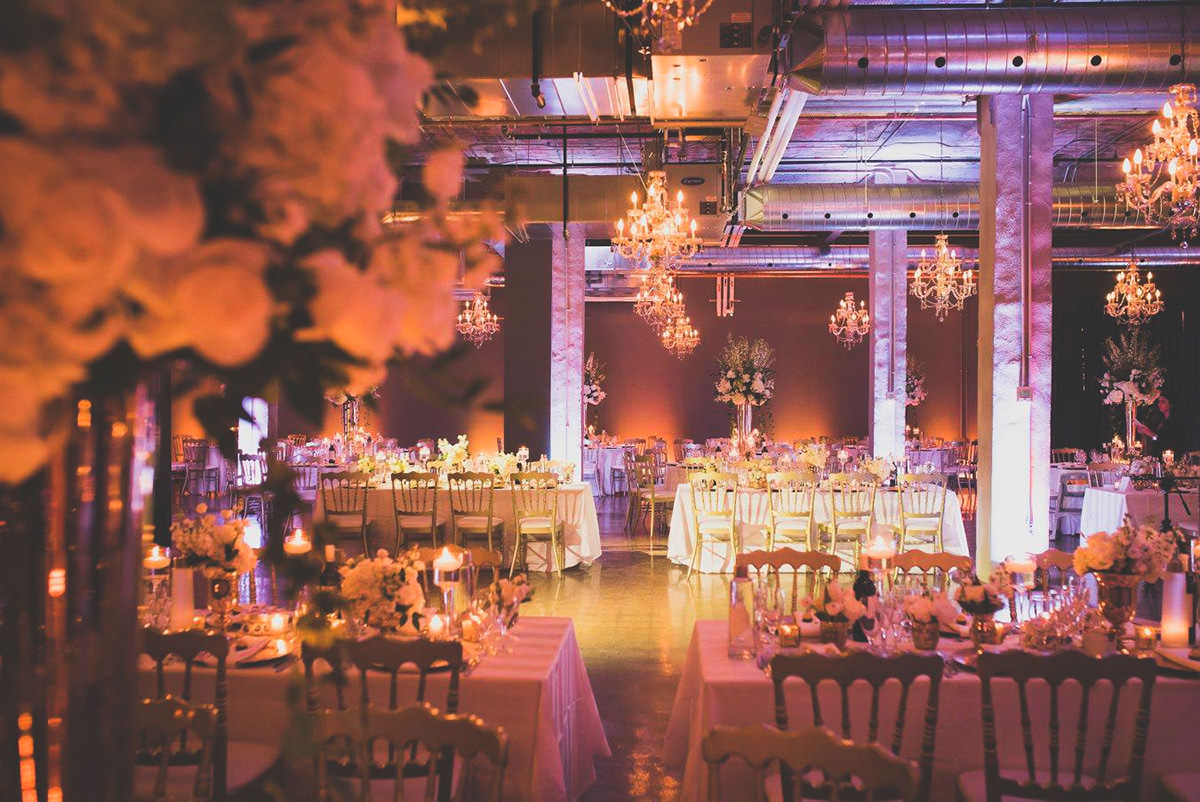 I remember meeting Emilie at a Starbucks more than a year before the wedding, and thinking to myself she will be great for us. And she truly was. Emilie was always available but never imposing. She carried herself with great professionalism. She was able to bring my vision to reality even when it wasn't clear at times. She really adjusted herself to be the planner we needed. The day of the event Emilie and her team were on point: very organized and very attentive. We would work with EMevents any time!! Thank you so much for everything! Our wedding be perfect!
Dulce Garciafigueroa
My wife Sarah and I used EMevents to coordinate all the details and logistics of our wedding. We could not have been more impressed with her professionalism and guidance. Her calm and collected attitude made us calm and gave us the opportunity to enjoy the moment without worrying about anything. We highly recommend Emilie and her team for any of your events, she really was amazing to work with.
Adamo Mariani
Emilie and her team did an amazing job on our wedding! It was honestly so much better because they were there! The flow was great and everything happened on schedule. The team was calm, professional and extremely organized. Emilie was able to bring my vision to life. Highly recommend using EM events! Thank you guys
Lauren Finkelstein
Emilie and her team went above and beyond. Emilie designed our whole wedding floor plan and helped choose all rentals, which was a stressful aspect for us. She gave us honest opinions and was available to us whenever we needed. Regardless of the torrential down pour, someone fainting and an ambulance showing up, to us, our wedding was stress-free and so seamless. We are so thankful for Emilie and her team for taking care of everything leading up to our wedding and day and night of. Thank you EM events for helping us celebrate the best night of lives!
Tamara Powell
Thank you Emilie! You pulled off my dream wedding and read my mind. I live in New York and could only have one meeting to plan but Emilie immediately understood the feeling and look that my husband and I were hoping for. It exceeded our expectations in every way. In addition, Emilie is a pleasure to work with and took all the stress out of planning a wedding from another country. I could not recommend her highly enough!
Laura Ravinsky
I got married on October 13th of this year and I am so glad I trusted EM events with my big day. Her and team her went above and beyond to make sure everything went perfectly. She was there for us throughout the entire process and always had the perfect solution to any problem that was thrown at us. Em is full of great ideas and understood my vision and truly turned it into a reality. Her kind and caring personality was a calming force throughout this experience. The day of, everything was executed perfectly. Em exceeded my expectations in every way imaginable. BEST PLANNER BEST TEAM! Love you guys
Atusa Sokut
Emilie and her crew were a pleasure to work with from day one. Our wedding turned out to be above and beyond our expectations. She was there with us every second of the way, she was always on call for us day and night. She is very patient, very understanding, very knowledgeable and full of great ideas. She made our fairytale wedding a dream come true! We definitely recommend Emevents for ANY event.
Nevada Grillo
Emily did the planning for our daughters wedding August 11th. She was amazing. My daughter does not live in Montreal and met Emily just once but Emily immediately understood what Laura wanted and ran with it. She took it to the next level and we could not have been happier. She is a true professional !
Judy Litvack
I don't believe we'll ever get over how amazing our wedding day was and we have Emilie and her team to thank for that. We hired Emilie the day after we got engaged and it was the best decision. The road to our special day wasn't always smooth but Emilie was the glue that stuck everything together. She quickly gained the trust of our parents and guided us every step of the way. The day-of went without a hitch - at least, that we know of. She and her team were calm, organized, detail-oriented, professional and absolutely incredible. It allowed us and our families to truly enjoy the best day of our lives! We highly recommend EmEvents!
Sabrina Salvo
Emilie and her team were exceptional. From beginning to end, Emilie was organized, calm, helpful and full of advice. Our dream wedding wouldn't have been the same without her and we can't thank her enough for all she did. She ran around all day, making sure everything was beyond perfect and not a single detail was overlooked. We are forever grateful and couldn't be happier with the outcome!
Jessica Bercovitch
Emilie was amazing! They made our wedding happen and I can't thank them enough! Emilie's dedication and vision made our wedding come to life and she took our vision and made it real! Her patience and reassurance was priceless and she never let us feel unsure about anything! The day of was seamless and her work is without a doubt 100 percent! She made everything perfect and her attention to detail is noteworthy! I cannot thank her enough for everything she did for us! I would recommend her any day and would definitely use her in the future for any event! Thank you again Emilie you made our wedding what is was and we will appreciate your dedication and hard work always! We are very thankful! Xo
Andrea Finkelstein
The team at Em Events were incredible and surpassed all of my expectations! We hired them as Day of coordinators for our wedding and from the moment they started, everything was diligently organized and taken care of. On the day of the wedding the team team was superstars; the room was set up impeccably and all the details+logistics of the night ran perfectly! I would 100% recommend EMevents to anyone looking for wedding planning -- they are simply the BEST!
Brett Sugarman
Emilie is a delight to work with, from both a client and supplier perspective. Always attentive and professional, she seems to "get" what her clients are looking for. Always a pleasure to work with Emily!
Brenda Rosenberg Frankel
Emilie Waxman and her team were unreal for our day of coordination of our wedding. Emily and her team came on board about 2 weeks before our event, she confirmed with vendors, checked orders, organized a wedding rehearsal and most of all ensured our day went off without a hitch. From A to Z June 18th 2017 was perfect and much of that has to do with Emily and the staff at EM Events. Thank you!
Audrey & Bryan
Emilie was exceptional throughout our entire wedding planning process. She was extremely diligent and quick to respond to all of our needs. She knew exactly which vendors to take us to, and what would need. She thinks of everything so that you don't have to. Emilie was a lifesaver at times, I was so happy working with her and her team. I would recommend EMevents to anyone planning any sort of event.
Meagan R. Feiden
Emilie and Sam at EM Events are the best wedding planners in Montreal. They were amazing at handling intricate design details, as well as the big picture things like timeline and overall flow, ensuring everything on the day-of felt flawless. They also gave the best advice! Em and Sam are assertive, confident in their approach, and always know what to do now and next. They were our experts and support system along the way, and I couldn't imagine having planned our wedding with another team. I would hire them all over again and highly recommend them!!
Sabrina Aberman
I used EM Events to help plan my wedding last November. There are no words for how fantastic Emilie and her staff are. They were there to help and advise whenever I needed them. They went above and beyond at every vendor appointment. And on the wedding day, with so much going on, something had to have gone wrong; but if it did, I didn't know about it! They made sure that everything went more than smoothly. Perfectly. I don't know what I would have done without them. Emilie & Sam, I can't thank you enough!
Lisa Putnam
Words will never do Em and her team justice! My entire wedding process and experience was seamless because of Em and her amazing assistant Sam. The whole team made my dream wedding come true and I would recommend hiring Emevents for any event! Em knows how to turn nothing into something incredible and I will be forever grateful to her!
Erica Hasen
Em & Sam at EmEvents made my dream wedding a reality! Ems calm & positive energy is exactly what I needed and valued in a wedding planner. She exerts this energy that you just know everything is going to be seamless and amazing. Everything was so organized the weeks leading up to our wedding day and what I appreciated the most was the fact that I was able to be completely present the night of. Em & her team took care of EVERYTHING in the most seamless, effortless way which allowed for us to have the night of our lives with zero stress involved. I would 100% do it all over again with Em and her team!!!
Emily Kirstein
Emilie is a gem. She is very helpful and resourceful the day of. Anything requested was done within seconds. I definitely recommend her services. She's a great planner who made our dream come true. Thank you Em :)
Kevin Hajjar
More